Earn crypto
while learning
Tutorpass is a learn-to-earn platform which rewards you in crypto for completing courses.
How does it work?
Learn to earn in four easy steps
On average, only 15% of students complete a course. Don't become a statistic. Make learning worth your time with Tutorpass.
Find a course

Use our search tool to quickly find a course that interests you. Filter by number of active learners, supported tokens and estimated ROI.

Deposit funds

Take a bet on yourself. Deposit a fixed amount of tokens during enrolment to commit to completing your course in a set period of time.

Start learning

Work alongside a community that will keep you accountable. Share ideas, feedback and host discussions to get the most out of your course.

Get paid

Complete your course on time to get your initial deposit back with a reward on top. Once you are done, find your next learning opportunity.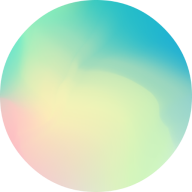 Building Apps on Solana
Jeansy Molanza
Commitment
By depositing tokens into this pool, you commit to completing the course in a set period of time. If you do not complete the course in this time, there will be a 20% penalty fee applied to your deposit.
Stay up to date with Tutorpass
Subscribe to our newsletter for the latest updates.